Sabrina Castrillon is Very Professional
Sabrina Castrillon is very professional and gave me a 5-star treatment during the whole escrow. She also has a wonderful personality and became my friend.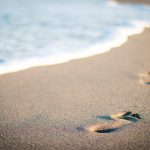 Chris - Lomita
You are the Best of the Best!
Sabrina is an absolute gem in your company. She went the extra extra miles to help my house hunting journey, which was not quite easy considering the factors I had. She truly exceeded my expectation and touched my heart. She doesn't just do the job. She tries to understand the customer as a person and see how she can achieve your goal when it comes to home buying. She literally acts as your house hunting fairy. I was so happy and grateful to have found her and will go back to her for sure when I need a realtor again. She works so hard with faith, truth, creativity, integrity, love, and many other values. Thank you so so much again Sabrina!!!! You are the best of [the] best!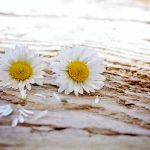 Yuni - Torrance
Excellent People Skills, Upforward, and Honest
Excellent people skills, upforward, and honest, it was a pleasure working with her.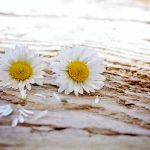 Lorraine - Palmdale
Sabrina was Very Efficient, Knowledgeable, and Personable
Sabrina was very efficient, knowledgeable, and personable. She was with me every step of the way. As a single woman who was purchasing a single, family home for the first time, she was truly a person I could trust. She worked hard, more than any other realtor I have known or worked with, and supported me and met my needs to make the transition and transaction of purchasing a home. She watched over my then home because I had cats and valuables prior to every showing. She also helped clean my then home. She made sacrifices that she did not have to do but did them anyway to make sure my townhome sold–and it did with the right buyer. A home is such a huge investment. She knew that I was a single woman who was doing this all by myself. She assured me that everything was going to be okay. With a contingent sell, there will be complicated issues. With Sabrina's knowledge, hard work, and dedication to make the transaction smooth, the entire deal worked out perfectly. She promised me that I would not be homeless–and she lived up to it. She promised me that I will get my dream home and my forever home–and it happened.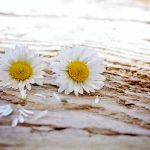 Norma - Torrance
A Dedicated Agent who will Answer any Questions you have and will Always be There for You
My husband and I started working with Sabrina back in March (pre-COVID-19) when we first met her at an open house. Right from the start, we could tell that Sabrina is very dedicated to her clients and her craft. Even when we told Sabrina our impossible budget and that we have no dealbreakers as long as the house is of good value (we could not have been more vague even if we wanted to!), there was no hesitation in Sabrina in embarking on the long journey with us. After looking at many houses, we got into a very efficient routine where ultimately, the only thing we need to do is tell Sabrina what our offer price is after Sabrina already communicated with the listing agent and giving us her recommendations. We finally found a house that we love with Sabrina's help and we can't wait to move in! Throughout this whole process, Sabrina was very responsive and always on top of her things. We were able to close very quickly thanked to our lender but also in part due to Sabrina keeping us on track. If you need a dedicated agent who will answer any questions you have and will always be there for you, Sabrina is the agent for you!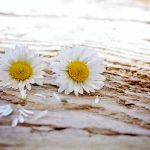 Leanne T. - Torrance
Sabrina was Patient and Understanding of our Family's Needs
Sabrina was patient and understanding of our family's needs. She took the time in making sure that we understood the purchase process and all its requirements. Sabrina was also empathetic and remained calm during unexpected house issues. I believe that proving clients with this type of support and guidance makes a huge difference with completing any important purchase. Most importantly, Sabrina always responded promptly and communicated with constant reminders for time sensitive documents. I also believe thst Sabrina's organizational skills were an asset with the home purchase. Thus, I would gladly and confidently refer Sabrina's services to other people.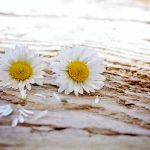 Karina - Torrance
Sabrina is Very Professional and Thorough
Sabrina is very professional and thorough. I met her at an open house in December and ended up working with her to get a new home in April! Sabrina will come through and help with whatever she can to make sure you're comfortable going through with the transaction. She's a true pleasure to work with.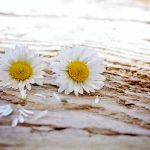 Chelsea - Torrance
She Went Above and Beyond
She went above and beyond to find my parents their perfect retirement home. Sabrina was very patient and since we did not live in the area she would Facetime us to show us the property.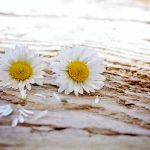 Rachel - Torrance
I Highly Recommend Her
Sabrina was very attentive and guided us through each step of our home purchase. I highly recommend her to other prospective buyers.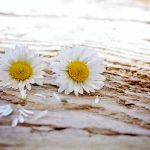 Martha - Redondo Beach
Impressed with Sabrina's knowledge
We were impressed with Sabrina's knowledge of the local market and her commitment to finding the best home for us. Sabrina quickly developed a deep understanding of what we were looking for — and therefore, was able to show us homes that we were truly interested in. We couldn't have been happier with Sabrina's service and guidance throughout the process​.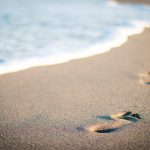 Severin - Torrance
​The Smoothest Escrow
We found Sabrina hosting the open house that she helped us to make an offer on. Her warmth, enthusiasm, and integrity really restored our faith in realtors. It was the smoothest escrow and least painful purchase that we've ever experienced.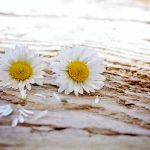 Leanne N. - Redondo Beach
Excellent Experience
Excellent experience. Smoothest real estate transaction that I have ever been through.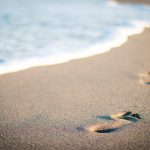 Kevin - Redondo Beach